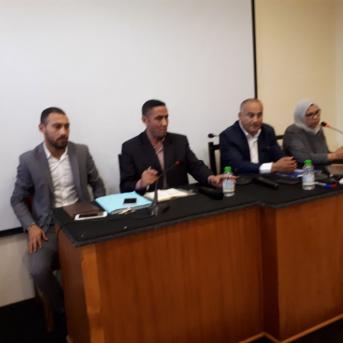 23 April 2018
Training Course
Following the first workshop held by Souss Massa Region in partnership with Konrad Adenauer Stiftung KAS Foundation in November 2017, the Regional Council organized a training and communication workshop from the 23th to 24th of April 2018 at Hotel Tildi Agadir in favour of of civil society and territorial officials in charge of the environmental issues.
The opening session was chaired by Mr. Abdellah Oubari ,Vice-President in charge of environment, in the presence of Mr. Ahmed Boutgourine, President of the Commission for Environmental Development, and the Regional Director of Environment.
The purpose of the workshop is:
To enhance the capacity of local actors in developing projects that are viable for financing;
To prepare a project of regional climate charter in conjunction with all the territorial councils of Souss Massa region.